Installation Title:

Arc for Exchange
"The 'Arc for Exchange' illuminates our atrium entrance with brilliant color and light and encourages us to look upward at the expanse above.
The arc is the most beautiful and dramatic feature of the building.
There is a natural elegance and commitment to sustaining life in the practice of business with integrity and transparency. To me, the 'Arc' captures this vision."
– Christine Clements, Dean
Medium: Tempered/laminated stained glass on fourth floor. First to third floor colored acrylic & stainless steel trim.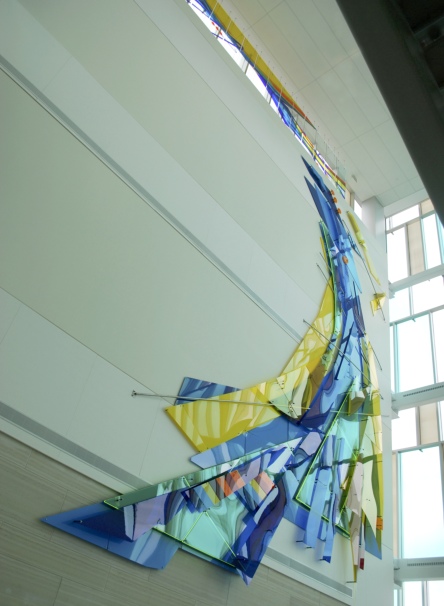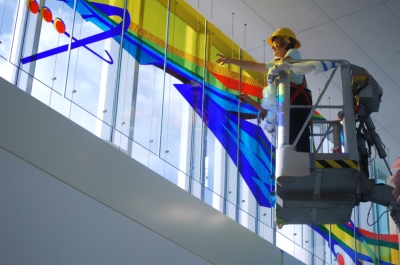 View this documentary video about the conception and installation of the Arc for Exchange.
Arc for Exchange from Jonathon Kelley on Vimeo.